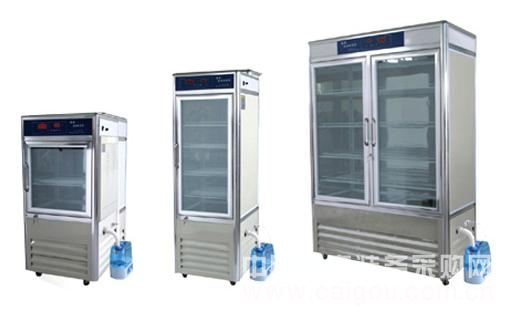 Shanghai Xinzhuang Instrument Co., Ltd. develops the artificial climate box of Xinzhuang (LNB) brand, which is energy-saving and environmentally friendly and leading domestically. Professional manufacturing is more secure and affordable. Shanghai Xinzhuang Instrument Co., Ltd. is a variety of biochemical, light incubator, shaking incubator, constant temperature incubator, mold incubator, hot and cold cycle meter, shaker, oscillator, agitator, water bath, centrifuge, electric hot plate Professional manufacturing company. The company integrates research, development, production and sales of high-tech experimental instruments. Its products have eight series and more than one hundred varieties. Relying on modern science and technology, the company continuously improves product quality and launches new products, so that it is synchronized with international standards. The products are exported to all parts of the country and have won the trust of users with excellent quality and perfect service. The staff of the company always pursues the enterprise spirit of "unity, truth-seeking and innovation", and takes "customer first, quality first, reputation first" as its tenet. We sincerely welcome new and old customers to visit us.
Carbon dioxide artificial climate box product description:
Carbon dioxide artificial climate box frame adopts streamline alloy design, imported compressor, stainless steel liner, independent door frame locking device, luxurious appearance, widely used in plant seed germination, cultivation and seedling, insects, small animals, wood, The integrated design of the humidifier such as the performance test of building materials (can be done with 30-stage program control or computer control). Especially for plant cultivation, the effect of CO2 on its growth is very obvious.
Main features of carbon dioxide artificial climate chamber:
●Microcomputer fully automatic control, touch switch, easy to operate.
● Programmable control mode, temperature, humidity and illuminance can be set separately in day and night (five-level adjustable).
● With power-down memory, power-down time automatic compensation function.
● Constant temperature control system, fast response and high temperature control accuracy.
●Ultra-microwave humidification, reliable humidification, uniform humidity (±2% RH)
● Air duct ventilation, the studio wind speed is gentle and the temperature is even.
●Using hollow reflective tempered coated glass, it has good heat insulation performance and beautiful appearance.
● With over-temperature and sensor abnormal protection function to ensure the safety of instruments and samples.
● The carbon dioxide concentration is digital display, which is relatively intuitive.
●Using the far-infrared sensor imported from the United States, it has the advantages of fast response and accurate concentration measurement.
Shanghai Xinzhuang Experimental Instrument Co., Ltd. specializes in the production of constant temperature shaker, low temperature water tank, water bath constant temperature oscillator, gas bath constant temperature oscillator, shaker incubator and other related instruments. The factory has strong technical strength and various technical indicators are leading domestically. The selection of materials is exquisite, the craftsmanship is exquisite, the quality is good, the price is reasonable. Since the establishment of the company, it has paid great attention to product development, upgrade and update, and constantly introduces intelligent instruments with good operability and stability, which is the principle that Xinzhuang Instruments has always followed. . At the same time, in order to better serve users, the company is also equipped with professional application engineers to answer your questions at any time.
Shanghai Xinzhuang Instrument Co., Ltd. welcomes your inquiry http://
O Ring File Folder,Portable O Ring File Folder,Large Capacity O Ring File Folder,Plastic O Ring File Folder
TAISHAN JINRI STATIONERY PLASTIC CO.,LTD , https://www.jinri-folder.com