There are many logistics boxes at home that are not willing to throw? Then let yourself DIY make the box into a bookshelf.
After the boxed milk powder was taken out, the paper powder boxes became trash, and they were put on new coats, which changed their shape and turned them into useful bookshelves.
materials needed:
Paper milk powder box, wrapping paper or paper packaging bag, double-sided adhesive tape, transparent tape, scissors, decorative cotton cloth lace, sticker
Production process:
1. Lose the excess four sides of the upper part of the milk powder box. Take the book to be placed on the bookshelf. Trim the narrower side of the carton on one third of the book and cut off the two sides of the face. Draw a diagonal line and cut the box into a trapezoid. This shape is conducive to the placement of books for easy extraction. The basic structure of the bookshelf is completed, and the rest is the decorative part.
2. Adhere the double-sided tape to each side of the cut paper box, and cut the paper to the proper size according to the size of the paper box. It is better to have a smaller edge than the paper box. The part that comes out is folded to the other side to prevent the production of a lot of burrs after the paste is completed. Sticking the inside and outside of the carton with the wrapping paper, the basic decoration work was completed. If you do not make other decorations, the bookshelf at this time looks very beautiful and can be used.
3. If you want to make the bookshelf more beautiful, you can use lace to make a simple decoration on the edge of the bookshelf. The bookshelf, which originally looked a bit simple, adds more temperament and retro temperament.
4. You can also glue stickers on the stickers, which can play a decorative role. Secondly, you can also write books on the stickers to make it easier to find the books you want.
Tips
It is best to choose wrapping papers with similar colors but different colors. The form of the AB surface is more beautiful. If not, the same color paper can be used, and the decoration will become another style.
Did you learn it?
Pay attention to the China Package Box Trading Network and get more information on metal packing boxes, logistics packing boxes, hot dip galvanized folding steel boxes, and portable packing boxes.
For more information, please pay attention to: China Packing Box Trading Network ()
All of these kitchen utensil sets are made of high quality stainless steel,which can meet European and USA Food Standard. They have two appearance type, one the mirror light polishing, they would have a light and beautiful surface. The other one is sanding light surface, it looks high-level. It is resistance to dirty and easy to clean.

We have no any stock products, MOQ is from 1000 sets to 3000 sets.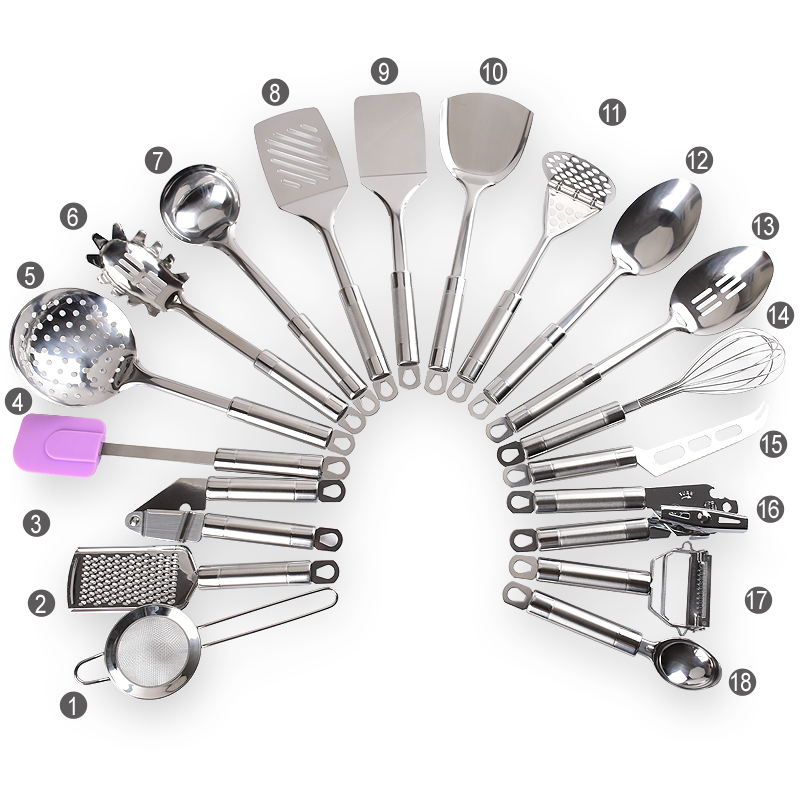 Stainless Steel Utensils,Kitchen Basic Utensils,Stainless Steel Utensils Set,Stainless Steel Kitchen Utensils
Fortary Industry&Trading Co., Ltd. , https://www.kitchenset.de